Legal information
How to stay safe operating a node
---
Mysterium Network is part of the dVPN Alliance - a collective working towards more open and privacy focused web.
If you're already running or planning to run an exit node, please read about the best practices in the Exit node information page of the dVPN Alliance website.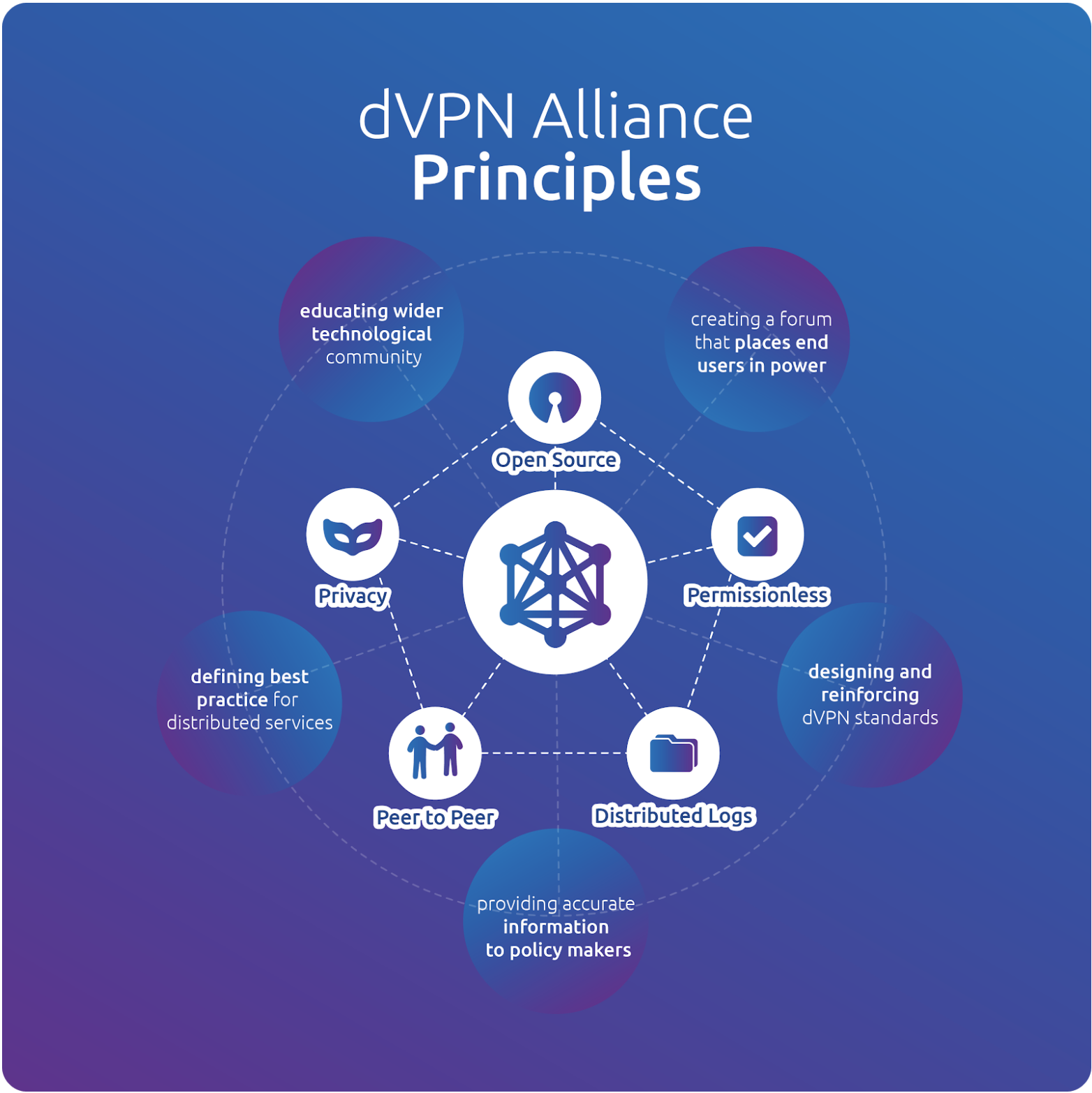 Read the Exit node guide.
Mysterium node encrypts traffic that is routed through a node therefore no traffic is visible on the provider side.
Providers are able to see your IP address within the node logs without any associated traffic information.
When consumers connect to your node, your IP address becomes theirs, giving them a broader access to online services available to your IP address.